Siteground is undoubtedly one of the leading hosting providers in the market today and it has brought a mind-boggling offer for this Black Friday & Cyber Monday Sale.
Established back in the year 2004, they have grown into a big corporation with hosted over 2,000,000 active domains and still increasing across the globe.
Apart from all the services it offers, SiteGround is also known for its excellent features. From offering maximum uptime (99.999%) to high speed, SiteGround makes sure that you always get the best from them.
Click here to visit Black Friday & Cyber Monday Siteground sale page
Plus, it has data centres across three different continents. So, you can always choose the data centre nearest to you and enjoy the top server speed.
One of the most interesting things about SiteGround is its customer support. Customer support is obviously one of the most important things that everybody looks for in a hosting service. SiteGround offers robust customer support to their customers and helps you with all they have.
As the Black Friday sale approaches, different hosting companies have announced exciting offers for the customers. Well, hold your breath as SiteGround is offering something that trumps all its competition.
SiteGround Black Friday Sale Details
SiteGround is offering a whopping 75 percent discount on their web hosting packages. Yes, you are reading it right! The offer is available for grabbing from 27th November till 2nd December.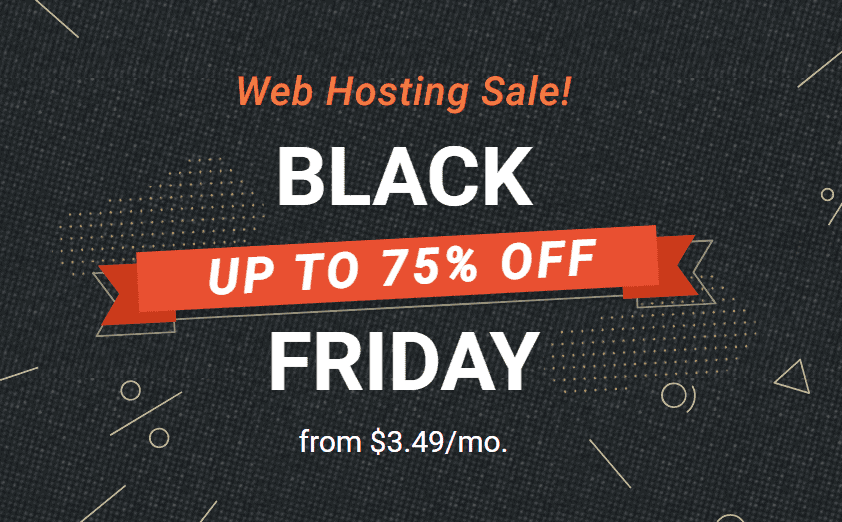 Thus, if you have any plan on getting a new web hosting or switch to SiteGround, this is the right time.
Save 75% on Latest Siteground Sale 2020
–
StartUp
GrowBig
GoGeek
EUR
2.99 €
Regular 12.99 €
5.49 €
Regular 22.99 €
8.49 €
Regular 34.99 €
USD
$3.49
Regular $14.99
$5.99
Regular $24.99
$9.99
Regular $39.99
AUD
$4.99
Regular $19.99
$7.49
Regular $29.99
$12.49
Regular $49.99
GBP
£2.99
Regular £11.99
£4.99
Regular £19.99
£7.49
Regular £29.99
*Prices per month, EXCL. VAT.
You will be able to avail the discount on all the hosting plans of 2020 SiteGround Black Friday and Cyber Monday discounts of up to 75%. SiteGround offers three major web hosting plans; StartUp, GrowBig and GoGeek.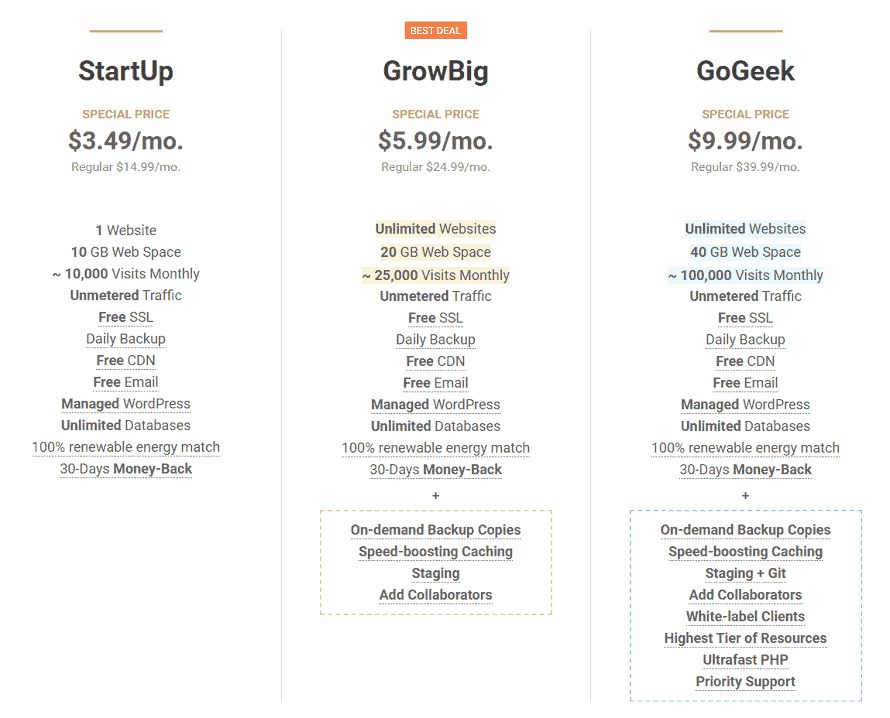 The regular price of the Startup plan is $14.99, while the GrowBig package can be availed at an expense of $24.99 and the GoGeek plan is available at $39.99.
But during the Black Friday 2020 web hosting deals, you will be able to get a 75% discount on all these plans.
So, if you are looking forward to getting a web hosting plan then don't wait, Just avail this exciting sale to save a lot of money. Because you will not get this chance until next year.
SiteGround is often very stingy with the discounts they offer. But when they offer discounts, they obviously excel everyone else.