Newly Engaged Couple Overjoyed by NYPD Find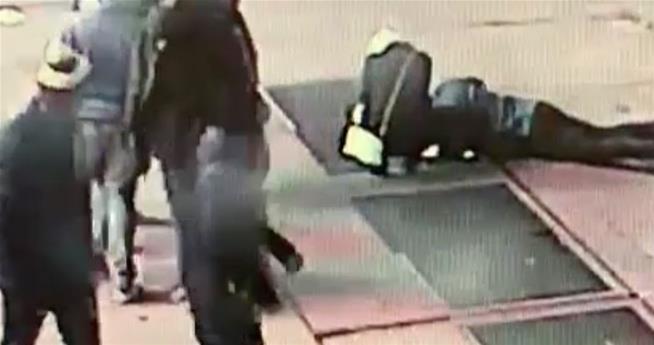 British couple John Drennan and Daniella Anthony are overjoyed after the NYPD has been able to find their engagement ring which fell down a grate in Times Square on Friday night—but there is something Drennan wants to be clear about. "I just want to clarify that I did not propose Daniella over a grate in Times Square—that's actually where we lost the ring," he told the BBC. He said that he proposed to his girlfriend of 10 years in Central Park a few hours before and the ring actually fell off when they were moving back to their hotel. "I was trying to tell John that the ring was too big, but he was insisting that I wear it," Anthony tells about the diamond ring. He says: "I was really happy to eventually call her my fiancée after so much of time." The NYPD, which took assistance of social media for finding the couple, was working to reunite them with the ring.
After searching for the ring for over two hours, assisted by police officers who actually opened the grate with the help of a crowbar, the couple gave up the search. They planned to buy another ring after they get back to Britain on Sunday—but when they reached back home, they got the good news that the NYPD has been able to find the ring and was trying to search for the couple. Det. Joseph Bucchignano, one of the officers who was involved in finding the ring, told CBS New York that he is not expecting a wedding invite. "I'm really not one for weddings, but I would definitely wish them good luck and happiness." Drennan says that the officers will surely be mentioned at the wedding—and he would be hoping to buy them some beers whenever he is in New York again.